Can We Talk About How Incredible the 2017 Mazda 6 Grand Touring Is?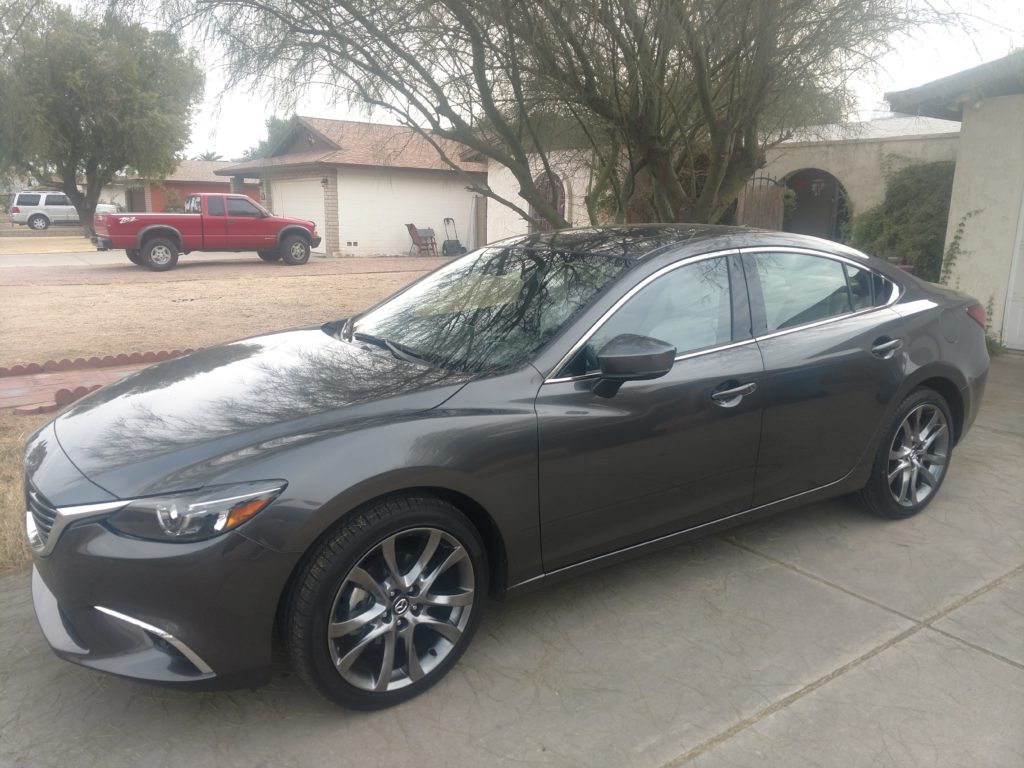 Can We Talk About How Incredible the 2017 Mazda 6 Grand Touring Is?
We recently attended a local convention by the name of Taiyou Con that focused on celebrating the fandom that is Anime. During that weekend we had the opportunity to drive the 2017 Mazda 6 Grand Touring and dear lord was that car incredible! I have always known that Mazda produces quality vehicles but I never knew just how great they were until I got behind the wheel of one.
From the moment I sat in the car and took the time to appreciate the leatherette-trimmed sport seats, touch screen controls, and information panels that provided a wealth of data I was in awe. When I pressed the start button and watched the holographic display rise and display not only the speed at which you drove but also the local speed limit to assist you in making good driving decisions. Driving the Mazda 6 Grand Touring was a dream, the ride was smooth and controls felt high quality in every way but one of the major factors that I enjoyed were the safety features.
On my first drive with the vehicle, I took it on the freeway and prior to merging I looked in all of my mirrors and saw nothing around. Naturally, I used my turn signal and started to change lanes and in the moment a series of beeps sounded off notifying me that a car was far too close to change lanes. Sure enough I watched a car fly by and could not believe I missed it! that feature was so fantastic that I absolutely want it in all my future cars. The other safety features I enjoyed were the rear view camera and spacial awareness for the front of the car that would assist in braking if the distance closed drastically. I have never felt so protected in a car like I was in the Mazda 6 Grand Touring.
I also took Saint, a fellow writer and her sister in the car to check their reactions to the car and they were awe struck as well!
For more information on the 2017 Mazda 6 Grand Touring, be sure to check out https://www.mazdausa.com!