Vida from Starz Blows Away Expectations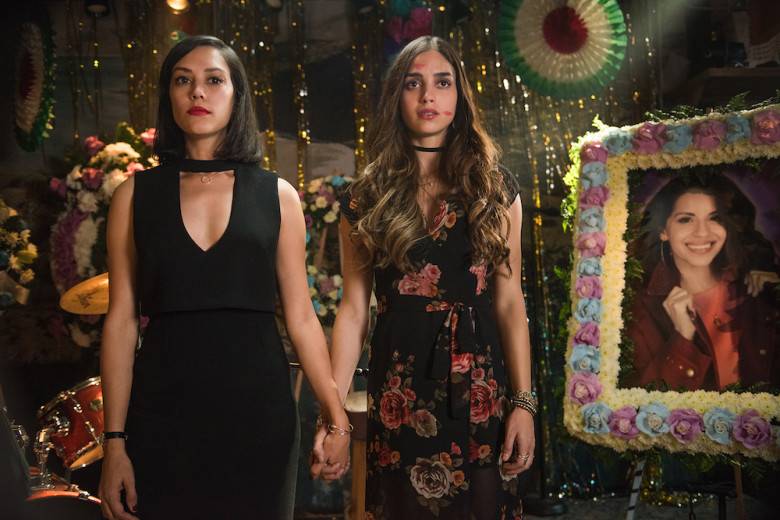 On a Thursday night, I got off work and headed straight to the gym where I dumped all of my energy and attention into my fitness. It was leg day so it was particularly difficult! During the various squats and lunges, I received an email reminding me about a screening for a show called Vida that was produced by Starz. Embarrassed that I forgot completely about the screening, I raced across town in my gym clothes drenched in sweat.
Fortunately, I made it with minutes to spare but realized I had absolutely no idea what Vida was even about. Obviously, I used those minutes wisely and snagged post workout popcorn. I then sat down and watched two episodes back to back. By the time the credits rolled, I had fallen in love and needed so much more.

Vida is the story of two young Mexican-Americans who drop all they were doing to race to their mother's unexpected funeral. To make an already stressful situation worse, the two sisters have a mutual dislike for one another and their old community. Emma, played by Mishel Prada, is the older, wiser sister, and is an all around business woman who wants nothing more than to get rid of everything and return to her life. Lyn, played by Melissa Barrera, is the younger, playful, empathetic sibling who wants to find herself in this process. They soon find out that they have their work cut out for them if they want to settle their mother's affairs properly. 
When it comes to content that focuses on Latinos, I always cringe. I cringe because the content is usually drenched in stereotypes of what writers think chicanos think, act, communicate, and feel. I felt this same way when I saw the title 'Vida' but I was surprised by how good the show was. As a fourth generation Mexican-American who doesn't speak Spanish, I rarely relate to Latino content but they address these same issues in the show.
Their community is realistic in terms of diversity. You have the hard working people who just want to live their life and provide for their families while on the other end you have politically charged Chicanos voicing their frustrations with the government in an effort to make change. Although these various groups might not agree with each other's viewpoints, the fact remains that everyone is in the same boat and has to deal with each other.
In the first episode, Emma and Lyn leave a food shop and are confronted by Mari, played by Chelsea Rendon, that chased off some reporters who tried to highlight the food shop. Emma calls her out for ruining their report because it could have helped bring business to the shop. Mari tells them that they are hurting the community by being 'White-tinas' for forsaking their culture and allowing new businesses to run out the Latino owned ones. Emma fires back that Mari's antics are doing more damage than good to the community. The tension is thick as both of these powerful women love the shop but have different perspectives of the same issue that plagues real communities.

Vida taps into the major conflicts that modern Latinos face and approaches it in a tactful way to the point where any viewer can watch the show and be entertained. I enjoyed watching the first two episodes and am looking forward to so much more. Be sure to check out Vida on Starz Sunday starting on 5/6/2018!