Console Games Where You Can Gamble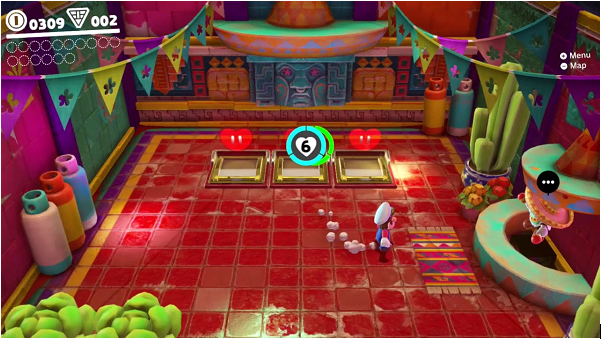 Console Games Where You Can Gamble
Mini games within console games have been around for a number of years. They are games that exist inside a video game. The console games that feature mini games you can play may sometimes award a player some cool stuff and playable credit. The minigames can be self contained games that have no relevance to the entire plot of the video game or a copy of a well known existing game. Mini games come a variety of forms such as board games, table games, mechanical game and the likes. There are several console games that feature mini betting and gambling games. Here are some gambling games within console games.
Dead Rising 2 – Texas Hold'Em Poker
Dead Rising 2 released in 2010 on Xbox 360 & One, PlayStation 3 & 4, and Microsoft Windows platforms has an Ante Up mission that features sitting down at a poker table. Stacey wants Chuck to relax by inviting him to a poker game starting up at the safe house. Chuck is challenged to a strip poker game either Cora Russel, Trixie-Lynn Horton, Jack Ellis, Wooden Rutherford and Kristen Harris, the several survivors he can rescue. At least one survivor has to be rescued for the game to be activated. Each time a player loses all their cash in the game, they have to take off a piece of their clothing. The game played is Texas Hold 'Em poker and the rule is that each player is dealt two cards only they can see. It cost Chuck $25,000 to play.
There are three rounds in this poker game. In the first round, the small and big blind amounts are listed while the other players can call the big blind, fold or raise a turn. The flop is second round with three community cards dealt on the center of the table. Each player can either check or bet and if all players check, no additional money is needed. An extra community card is flipped on the table next to the other three in the community card 'turn'. After the turn, the fifth and final card is dealt and it is called the 'river'. All players must reveal their cards and the player who creates the best five-card poker hand wins and collects all money in the main pot. In Dead Rising 2, if Chucks eliminates Jack, he unlocks the Knight Helmet item. If he is eliminated without the underwear been unlocked, it will be found in his locker
Red Dead Redemption – Liar's Dice
Red Dead Redemption is a western adventure video game that came out on the Playstation3 and Xbox 360 platforms and it was released in 2010. There are several gambling games in Red Dead Redemption such as Texas Hold'em and Blackjack but the focus is on a game called Liar's dice. Liar's dice is a guessing and gambling game played by two or more players in Casa Marugada. Each player has one cup with five standard dice and a player who will start the first bid is selected. Each player shakes their cups and slams it upside down all at the same time. The chosen player has to start the guessing game of how many of certain number are present on the time (the probability of all dice on the table, including their own).
Each player states their guess and it goes on in a clockwise manner, starting from the left of the chosen player. Players can enter bet, raise the bid, call out a bluff or declare bit spot-on. All players have to reveal their dice and total the number of dice showing the face that was bid on if a bluff or a spot-on is called. A die is discarded during each round and the process repeats itself. The next round is passed counterclockwise to player that opened the last round's bidding. If you beat all the other players, you can unlock one of the scraps for the Bandito outfit. The best part about the gambling games in Red Dead Redemption is that you can just shoot your opponent dead if you lose.
Pokemon – Slot Machines
Pokemon generation 1 was released in 1998 on the Gameboy. In Pokemon Generation 1, a player can play gambling games by going to celadon city which is the largest city in the game. The game corner is located in the southeastern corner of celadon city in Kanto region. In the game corner, there is a casino that has slot machines, card flips and other gambling mini games depending on the generation of Pokemon you are playing. The game corner also offers hard-to-find pokemons that can be traded using coins won or bought. A coin case is given to the player by a man to carry a player's game corner coins around the casino.
The slot machines differ, they go in streaks and change frequency. The best plan is to check out the slots, choose the slot machines with the best odds and play away; they can be found in the middle of the room. Landing three 7's gives the maximum payout of 300 coins from a slot machine. 50 Coins are 1000, and 500 Coins are 10,000. The awesome thing about this casino is that there are also free coins laying around on the floor and if you talk to other gamblers in the casino, they might gift you with some coins. The coins earned can be exchanged next door for unique TMs found nowhere else in the game such as Hyper Beam and Shadow Ball. Other prizes can also be won but the easiest way to win all these wonderful items is to buy them. The pokemons range from 120 coins to 9999 coins. If you are looking for Pokemon themed slots machines outside of the game, there are mini pokemon slot machine capsule toys (Gachapon) you can get across Japan however, if you are just looking for a wide variety of slot games to play, Tuxslots has a wide selection you can choose from and play for free.
Assassin's Creed IV Black Flag – Board Games
It's all murdering mayhem and games for Edward Kenway in Assassin's Creed – Black Flag. This game was released in 2013 on PlayStation 3 & 4, Xbox 360 & One, Wii U, Microsoft Windows platforms. When Edwards gets tired of killing people, he can head over to the taverns for a few drinks and board games of checkers, Fanorana and Morris. The Checkers game, 9*5 Fanorana game and the Six, Nine and Twelve size Morris game have different difficulty levels. Each games are located in different locations. Head to Havana for checkers, Nassau for Fanorona and Crooked Island for Morris. Edward has to beat all three games at least once to earn at least 2,000 Reales gambling on them and if you want to achieve 100% in Black Flag.
In Checkers, each player has twelve flat cylindrical pieces and Edward can force is opponent to jump over and capture his pieces in order to set up a bigger move down the line. In Fanorana, each player places twenty-two black or white pieces on the board and tries to capture the opponent's pieces by either approaching an opposing stone or withdrawing from one along the lines. Sacrifices and smaller captures are the key to this game. Nine Men's Morris has nine stones for each player to move around, three stones in a row gives a player the right to remove an opposing stone. The bet size for all the games ranges from 10R to 100R on beginners level and 100R to 1000R on expert level.
Super Mario Odyssey – Sand Kingdom Slots
The new Mario Odyssey released in 2017 for Nintendo Switch platform is a fun and exciting game to play. Mario has to save Princess Peach from Bowser's wedding plans. He runs, jumps, throws his cap and explores new landscapes looking for coins and collectables while on his rescue mission. By entering one of the houses beside the water fountain in the Sand Kingdom, Mario will get the opportunity to play a slot game. Once Mario is through the door, there is a colourful room with flower pots, gas cylinders, wall decorations, a colourful Spanish rug and hanging decorations. To the side is the front desk manned by a skeleton wearing a sombrero while top part of the screen has three reels on the ground.
Mario can have a conversation with him by pressing the "A" button on your controls. The conversation goes thus "Play some slots, the Tostarena game that's winning worldwide fame! It's 10 coins to play. Whaddaya say? A power moon can be won…Try it – it's fun!" Mario is given two options, Lets Play! or No, Thanks. Let's play option gets the three reels spinning. The symbols on reels include gold coins, yellow moons, red hearts and striped hearts with a hat. Mario has to throw his hat and line 'em up in a row. Land two identical symbols on reels and earn a coin or get 3 Of A Kind and earn a green power moon. The power moon give you extra lives and a hundred coins. This game is a minigame within a game earns a player some face gold coins.