Happy Birthday to the Greatest Content Creator Ever: Dodger!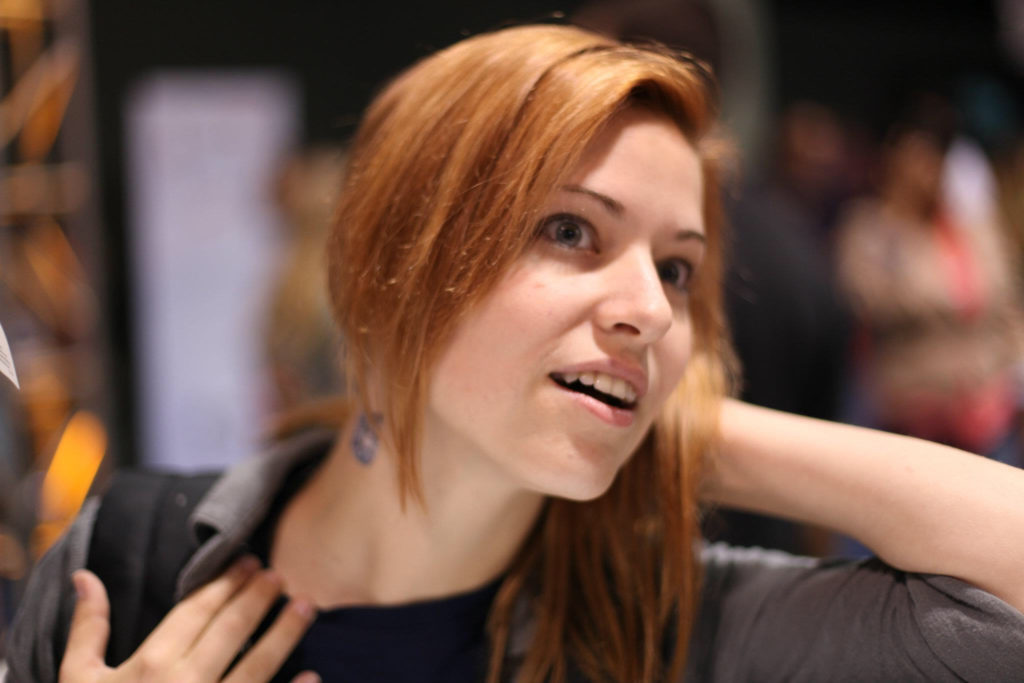 Happy Birthday to the Greatest Content Creator Ever: Dodger!
Ladies and gentlemen gather around because we have to take a moment to say happy birthday to one of the greatest content creators of all time: Dodger aka Dexbonus aka Dexterity Bonus aka Press Heart To Continue! If you are unfamiliar with Dodger she is a Youtuber/Streamer who plays a number of video games for the enjoyment of her fans while also reviewing anime and manga on a regular basis. Today is her 30th birthday and I thought it would be a dope idea to give her a shout out for being so wonderful all the time!
Dedication
Dodger streams and creates videos all the time for her channel, it does not matter if her tiny body is plagued with sickness or exhaustion, she still trucks on to deliver quality content. I have watched a number of streams where she is ill and just sucks it up by downing tea, water, medicine, and then play the shit out of whatever video game she has in front of her. On top of that she denies the assistance of her fans so she can solve a majority of puzzles or riddles on her own, which I have mad respect for since I would falter so fast and ask the eager fans the moment I hit a snag!
I have a lot of respect for this and appreciate it! Also she puts up with difficult games and keeps playing until they are finished.
Kindness
Unfortunately the way some folks act online and the way they act in person can be dramatically different. Someone who is close to me had been a huge fan of Markiplier, as many folks are, and actually got to meet him while at Disneyland. Unfortunately the experience had been so awful that she no longer can stomach watching his content because she is reminded of how terrible it was to meet him. I was terrified because Dodger is a rock for me in my life because no matter what happens, I can revert to watching her content and the world doesn't seem so bleak anymore. I got the chance to meet Dodger at Anime Expo 2016 after her panel and she was incredible. She literally stayed after for 30 minutes to talk with fans and get photos with them, despite me being super awkward she made me feel welcome and I was in awe.
During her streams she also shows a ton of kindness by thanking every single person that subs, remembers the stories of her fans and recalls them during stream, she answers questions, and wishes folks well! Her community is so awesome and welcoming that you can pop into her twitch chat even when she is offline and have a blast chatting with other fans.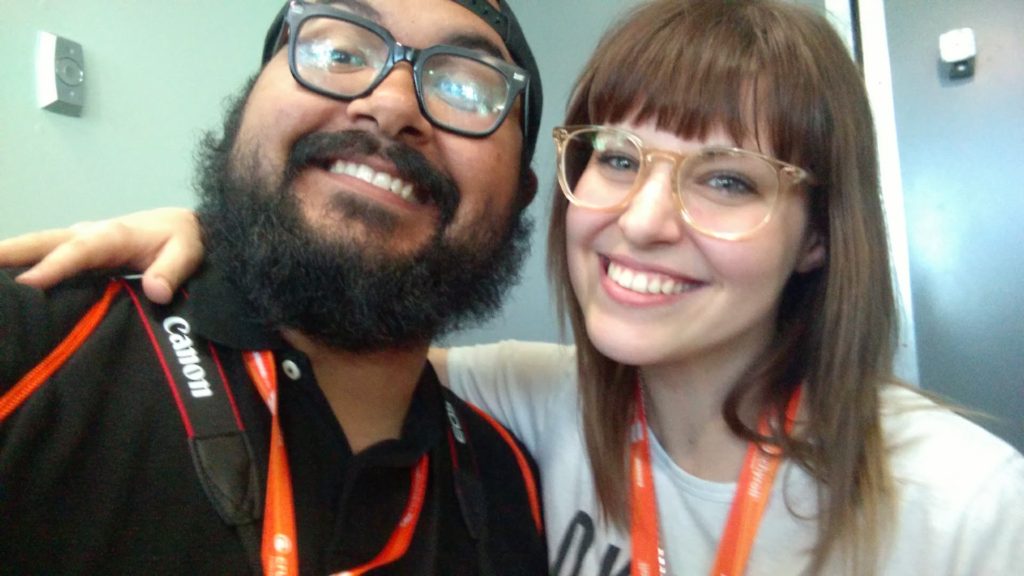 Goofy
To say Dodger is a goofball is to call water wet. It is just so obvious and one of her most shining qualities. The woman is drop dead gorgeous, smart, talented, and so on but at the same time she is just such a dork that you can't help but love her! My personal favorite video is one where she attempts to convince her viewers that she does not shop in the kid's section for her clothes, attempts to have her now husband, Strippin, to defend her. Instead he proves that she in fact has shopped in the kids section for clothes. This is one of many clips that are so so good and memorable!
But another incredible time was when Yandere Dodger came out during her play through of Dead by Daylight where she attempted to murder her friends.
Adorable Relationships
Another fantastic aspect of Dodger is that it is not always about her. There have been multiple times where her best content came when other folks were involved such as the many times where Jesse Cox, who is another incredible streamer, would pop into her office during live streams to rant about something or another. Since she went public with her relationship with Strippin, who is another streamer, they have done so many duo streams that were drop dead hilarious because of how hardcore of a gamer he is and how casual she is. They make such a solid team and when they voice act games it is fantastic! So many great times are had with her and her friends!
Overall
Dodger is super dope and definitely deserves your attention! I hope you go out and check out her content because you will not regret it! Shout out again to her and happy birthday from all of us here from The Geek Lyfe! We appreciate all the hard work and effort you put in to everything you do and we are stoked to see what else you have this year! Have a great birthday and congratulations on your wedding!
ALSO THANK YOU FOR SAYING OUR NAME DURING YOUR STREAM! I DIED WHEN IT HAPPENED! (8 Seconds in!)