This Week in The Geek Lyfe – 3/18 – 3/24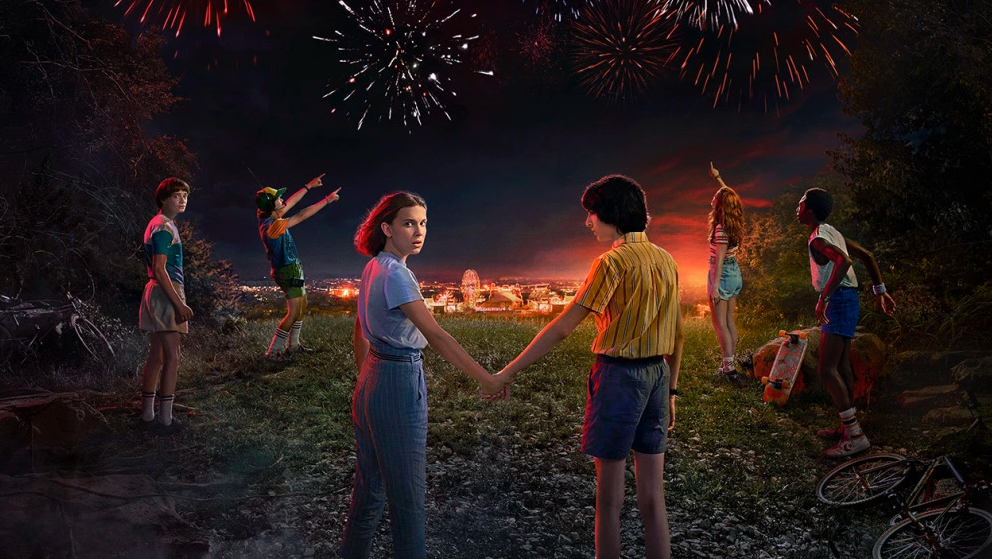 Ladies and gentlemen, this is a new series created by Lvckydiamond   to help all of our geeky readers stay on top of all of the major events happening in the geek world! If you have any feedback or think we missed something, leave it in the comments!
Gaming
Google Stadia
This week Google released their plans for a game streaming service,  Stadia. It surprised many in the gaming community that Google would step into the arena for video games, but seeing as how they are a titan of the tech industry, there is a fair bit of excitement! Currently the information on Stadia is quite limited, but what we do know is that Google claims that you can play at 4k/60 frames per second using a 30 MBPS connection. Their main goal is to shake up the current market, specifically Xbox and Playstation.
These are bold claims especially considering their goal is to make it that users can access a game within 5 seconds of clicking on almost any link, including a YouTube video, and game. Progress will be saved between devices and all that is required is a high speed internet connection. As of right now, Google refused to discuss pricing for Stadia, but did advise that more information would be revealed at this year's E3.
Apex Legends will come out with new character: Octane
What others call dangerous, Legends call Tuesday. Season 1: Wild Frontier coming at 10:00AM Pacific tomorrow: https://t.co/2ppF4L1WfM pic.twitter.com/ee17eJsCBy

— Apex Legends (@PlayApex) March 18, 2019
Wild Frontier is the name of Apex legend's very first season, and it will have a similar pricing plan to Fortnite  at $9.50. With this purchase, players can unlock unique cosmetics over the next three months of the season. Regardless of the Season Pass purchase, all players will have access to unlock the new character, Octane!"
Castlevania Anniversary Collection announced for the Switch
The Castlevania Collection features Castlevania, Castlevania: III Dracula's Curse, Castlevania II: Belmont's Revenge, and Super Castlevania IV. There will be four other titles yet to be announced. The Castlevania Collection is expected to release in the summertime! Expect this and various other Konami titles in the upcoming Anniversary Collection!
Pop Culture
Emilia Clarke  admits she suffered two aneurysms just after filming Season 1 of Game of Thrones
To relieve the stress, I worked out with a trainer. I was a television actor now, after all, and that is what television actors do. We work out. On the morning of February 11, 2011, I was getting dressed in the locker room of a gym in Crouch End, North London, when I started to feel a bad headache coming on. I was so fatigued that I could barely put on my sneakers. When I started my workout, I had to force myself through the first few exercises.

Then my trainer had me get into the plank position, and I immediately felt as though an elastic band were squeezing my brain. I tried to ignore the pain and push through it, but I just couldn't. I told my trainer I had to take a break. Somehow, almost crawling, I made it to the locker room. I reached the toilet, sank to my knees, and proceeded to be violently, voluminously ill. Meanwhile, the pain—shooting, stabbing, constricting pain—was getting worse. At some level, I knew what was happening: my brain was damaged. Read more at Newyorker 
JK Rowling Advises that Dumbledore and Grindelwald Had Sexual Relations
On a special feature Blu-Ray release of Fantastic Beasts: The Crimes of Grindelwald, the renowned author admitted:
Their relationship was incredibly intense. It was passionate, and it was a love relationship.

"But as happens in any relationship, gay or straight or whatever label we want to put on it, one never knows really what the other person is feeling. You can't know, you can believe you know."
The director, David Yates added:
"This is a story about two men who loved each other, and ultimately have to fight each other. It's a story for the 21st century."
Myspace loses over a decade of music uploaded by users
After Reddit users complained about not being able to download music from the former social media titan, they submitted tickets to the support team who responded with:
As a result of a server migration project, any photos, videos and audio files you uploaded more than three years ago may no longer be available on or from Myspace," the post read. "We apologize for the inconvenience and suggest that you retain your back up copies.
TV/Film
Disney/ Fox Merger 
At the price of 71.3 billion dollars, Disney has taken control of various media formerly owned by Fox. The merger was completed on Wednesday, March 20th, 2019. Among their newly acquired assets are the entire film and TV library, a few movie studios, TV networks, and even 30% of popular streaming service, Hulu, which was once owned by Fox resulting in Disney now owning 60%.
Most importantly, Marvel now can incorporate X-Men and the Fantastic Four to their cinematic universe. There are a lot of details still coming out about what Disney has now. Until then, check out more information at Disney's website.
Stranger Things Season 3 Trailer
Beloved Netflix original, Stranger Things, has just released their trailer for the third season of the series. The season will be available for devouring on July 4th of 2019.
John Wick 3 – Parabellum Trailer is released
John Wick, infamous for killing countless foes because they murdered his dog, has a third film coming soon!
Super-Assassin John Wick is on the run after killing a member of the international assassin's guild, and with a $14 million price tag on his head – he is the target of hit men and women everywhere
Tech
Tesla
Tesla will soon be rolling out an Advanced Summon feature to their cars equipped with Enhanced Autopilot or Full Self Driving. In a video posted to Reddit, an early access program user's car is seen pulling out of its parking spot, cutting the wheel to the right and proceeding toward the user's direction at a relatively slow pace. Information about the feature came out a few days ago showing its capabilities, but this is the first time it's been seen in video form.
Apple
Apple released new iPads and iMacs this week. The iPad Mini finally gets a much needed bump in specs to bring it into 2019 along with the return of the iPad Air. Pricing starts at $399 and $499 respectively. The iMac also received a refresh, utilizing Intel's 8th generation CPUs and upgraded AMD video cards. Pricing starts at $1099 for the 21" and $1799 for the 27".
Windows
Windows 7 is letting users know the end of the road is near. A recent update has popped up a reminder letting everyone that is still running the 10 year old operating system that January 14th, 2020, is the last day the OS will be supported with security updates. Windows 10 has mostly matured and provides heightened security compared to Windows 7. If you have yet to upgrade, you still have enough time to do so.